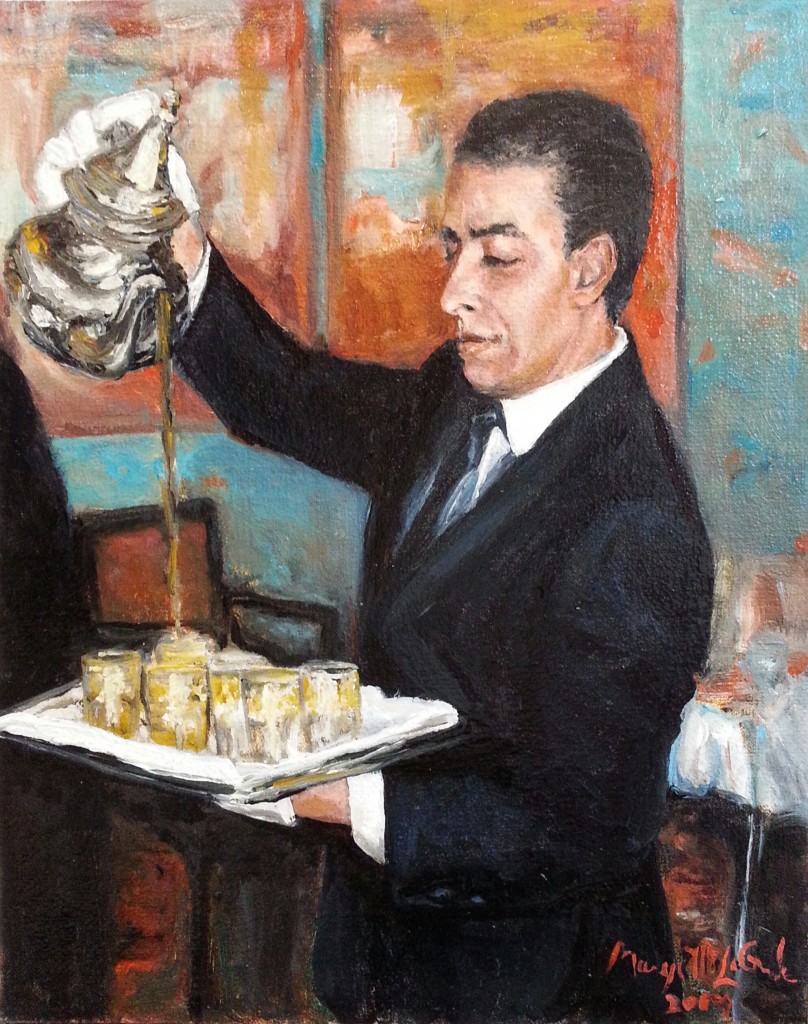 Mary and her husband Richard were guests at a luncheon sponsored by the American Board of Trial Advocates at the Royal Mansour Hotel in Marrakesh, Morocco.
At the conclusion of the lunch, the waiters poured traditional Moroccan mint tea for the guests.  Mary captured the moment in this 8″ by 10″ oil on linen panel portrait.
The Royal Mansour is a luxury hotel built by Morocco's King Mohammed VI.  There was no limit to the budget and nobody has any idea how much the hotel cost to build.  The rooms range from $1,840 to $42,920  per night.